Motherboard Advisory Board Member:
Mark's career in franchising began in 1981 at the corporate offices of Kinetico Incorporated, Newbury, OH. Six years later he became General Manager, then a partner in a Kinetico franchise in Rockford, IL. Seven years later he became GM of the Water Doctors in Waukesha, WI. During those years he became the President of the Illinois Water Quality Association.
Later Mark joined Valpak's corporate office in Largo, FL leading franchise development as well as supporting Valpak franchisees throughout the world. In 2010 Mark was recruited to join Glass Doctor, a Dwyer Group/Neighborly company, as the Vice President of Operations before becoming the President of Glass Doctor in 2011. He retired from Neighborly in 2020.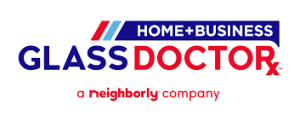 Throughout his career, Mark has been active with the International Franchise Association (IFA) serving on the IFA Board of Directors as well as serving on the IFA Foundation Board of Trustees and Chairing the ICFE Board of Governors.
Contact Info:
Cell Phone:
254-339-4405